True Access provides advanced technology that automates and simplifies vendor management increasing hospital safety, efficiency, and compliance.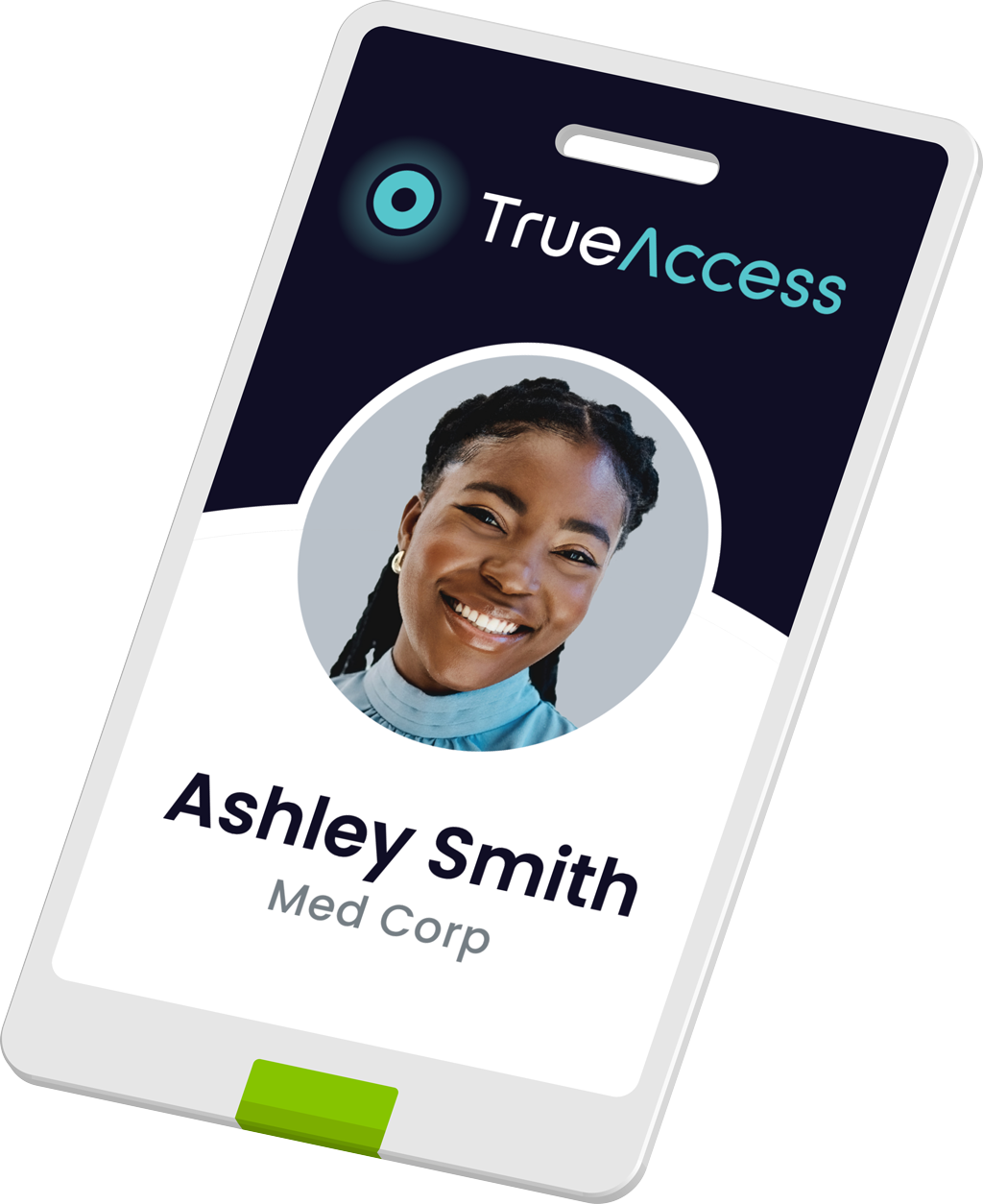 Visibility Assures Confidence
At True Access, we build certainty by giving our clients visibility into every vendor who walks into their hospital. Information that's simple to navigate. Innovation that uncomplicates. And expertise that encourages compliance. Because for us at True Access, visibility assures confidence.
Sophisticated Technology,
Simply Effective
No kiosks, no hassles, no room for error. Our automated True Access system reliably screens vendors and manages their access to buildings and departments – protecting hospitals from a multitude of risks.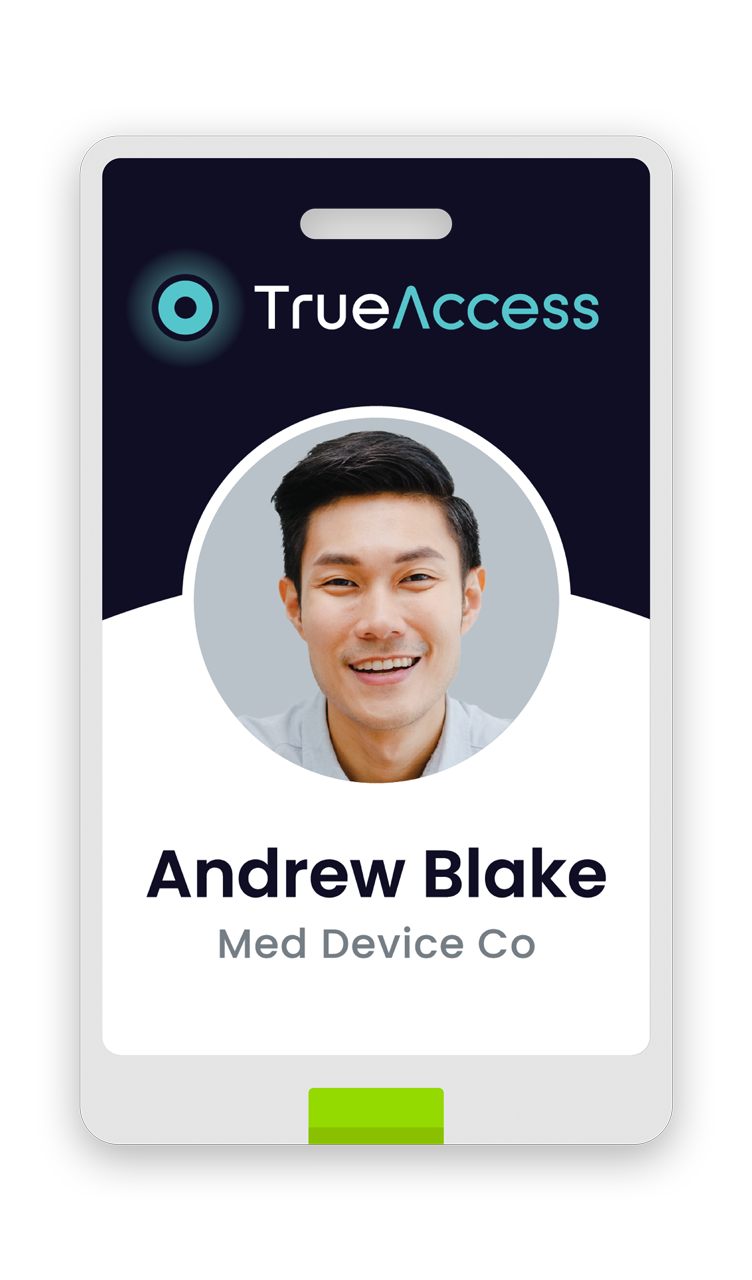 Visit our calendar to schedule a free, 30-minute consultation or live demo.
Frequently asked questions.
Do you have more questions about our solution?
How does True Access mitigate hospital risk?
With True Access, visibility assures confidence.
Compliance:
Our True Access automated system identifies every vendor who crosses the geofence, significantly improving compliance which traditionally has been very low – only 30 percent of vendors checked in to standard kiosk systems, according to a multi-hospital study.
Safety:
If a vendor doesn't have permission to enter the building – or the credentials to enter a department – their True Access Smart Badge will turn red and a real time email is generated. This all happens automatically, without cumbersome kiosks, improving safety, saving time and mitigating risk.
Efficiency:
Innovation that uncomplicates, the Vendor Vue Mobile App is ideal for hospital administrators on the go. With your mobile phone, you can see registered vendor reps in the hospital in real time, view a vendor's credentialing status, and facilitate quick communication as needed.
Does True Access exclude vendors from the OIG, SAM, and state databases?
We provide best-in-class exclusion monitoring. With True Access, HHS-OIG, GSA-SAM.gov, and state Medicaid exclusion lists are monitored daily using enriched databases engineered to identify all matches, assess name variations and prior names, and eliminate false positives.
Does True Access offer custom reports?
Yes, Instantly. With our secure cloud based system, standard and custom reports are available that will satisfy any Joint Commission, State or CMS audit.
Search for vendors by name, company, product
Contact vendors by text, email, phone
Easily communicate new hospital policies
Immediately generate a variety of reports – standard and compliant, i.e. vendor Covid or influenza vaccination status and/or in the event of a State or CMS audit
Your Team of Trusted Experts
Executive Director, Strategic Accounts
Your Team of Trusted Experts
Executive Director,
Strategic Accounts
Your Team of Trusted Experts
Executive Director,
Strategic Accounts
Preferred 2:1 by vendors over any other vendor credentialing company.
"*" indicates required fields
Give us a call,
visit our calendar
, or complete this short form and a member of our True Access team will respond via email.